Welcome to my personal page!
My name is Lorenzo Sasso, i am a miniature painter living in Piedmont, Italy.
The adventure in this wonderful world started in my teenage years when, for the very first time, i saw a picture of Warhammer on a magazine. I immediately fell in love with that colorful game full of strange miniatures.
At the beginning i was pretty bored with painting and more focused on the gaming side; soon, however, i discovered painting was more enjoyable for me.
After long hiatuses, at one point i realized that this was not a hobby anymore, instead a real burning passion.
I resolved to spend more and more time practicing and improving and, following recent events in my life, i decided to take the plunge and turn the passion into a job.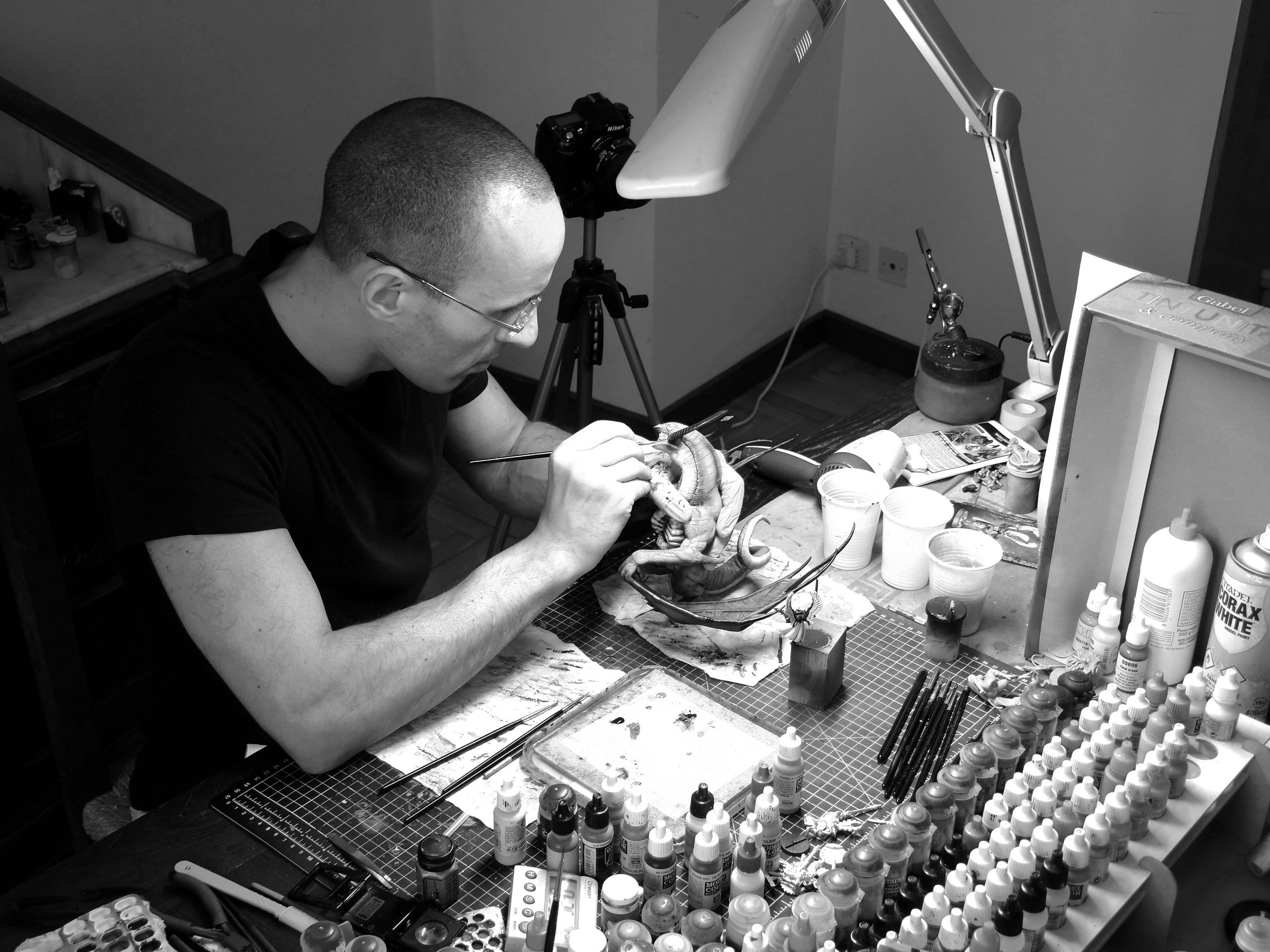 Then, at a certain point i questioned myself: why do i love painting miniatures so much ?
Well, there is not a single, straightforward answer.
I consider it a complete form of art.
It lets you use colors without restrictions: you can go crazy and just follow your heart, or put some planning into a complex color scheme.
Also, you can fly with your mind and tell a story creating bases and dioramas, or immerse yourself in a magical place and add atmosphere to your paintjob. There's the chance to sculpt or convert a model, which adds to the possibilities.
Painting miniatures makes me feel alive, that's probably the most sincere answer i can give to myself.
There's also a great community behind the scenes and, during the years, i've been fortunate enough to meet a lot of great people which inspired and motivated me.
This homepage will serve as a hub where i will show my work, post articles and tutorials in the blog, and much more. Sharing is essential in this hobby.
Do not hesitate to contact me on any questions you might have.
I hope you'll enjoy your visit!